Welcome to Pet Rescue North, Duncan's Web Site!
We are committed to giving dogs and cats the health and well being they deserve. Join us in making Jacksonville a real pet haven. Save a life - spay, neuter, adopt.
To view our pets who are waiting to make your home complete click here
Legal Disclosure
PET RESCUE NORTH IS A NONPROFIT 501-C HUMANE ORGANIZATION, EIN 59-3005653.
A COPY OF THE OFFICIAL REGISTRATION AND FINANCIAL INFORMATION MAY BE OBTAINED FROM THE DIVISION OF CONSUMER SERVICES BY CALLING TOLL-FREE WITHIN THE STATE AT 1-800-HELP-FLA (435-7352) OR ONLINE AT www.FloridaConsumerHelp.com.
REGISTRATION DOES NOT IMPLY ENDORSEMENT, APPROVAL, OR RECOMMENDATION BY THE STATE.
Ray Lewis Presents...
Mudville Music Room Third Anniversary, an evening to benefit Pet Rescue North, Inc. was a great success for patrons, PRN and all our furry friends.
THANK YOU TO ALL!
Check out Ray Lewis Presents next events at:
THIS IS WHY PET RESCUE NORTH EXISTS.
WE RESCUE LOST AND ABANDONED FRIENDS.
When we first heard of Gracey, she weighed 32 lbs, had developed mange, had been infested with worms, and had been shot, all before her 1st birthday!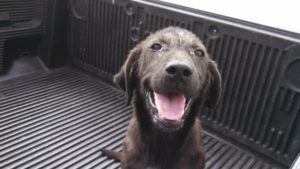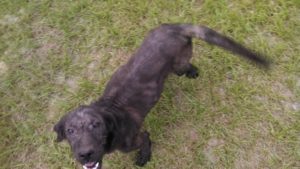 NOW, AFTER A SHORT TIME IN OUR PROGRAM, GRACEY IS 63lbs, VERY LOVING, AND VERY SPIRITED.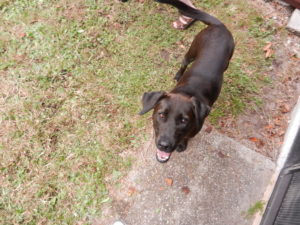 TREATING, LOVING AND FINDING FOREVER HOMES FOR OUR FURRY FRIENDS IS WHAT WE ARE ALL ABOUT. 
Support Pet Rescue North by Shopping Online at AmazonSmile
What is AmazonSmile?
AmazonSmile is a simple and automatic way for you to support PRN every time you shop, at no cost to you.
When you shop at smile.amazon.com, you'll find the exact same low prices, vast selection and convenient shopping experience as Amazon.com, with the added bonus that Amazon will donate a portion of the purchase price to PRN.
It's simple to sign up. Just go to smile.amazon.com and follow the directions and choose Pet Rescue North, Inc. as the charity for the donations.
SUPPORT US WHEN YOU SHOP FOR BACK TO SCHOOL!
Pit Sisters Mobile Training -
Free dog training through PIT SISTERS for any breed.
Stop by ACPS in Jacksonville from 10 am to 12 noon on the last Saturday of every month. People and their dogs are helped one on one in the order that they show up. You can't beat that!
Does your pooch have an "issue" you can't correct? Stop by and maybe they can help you and your loved one (the dog, that is) out.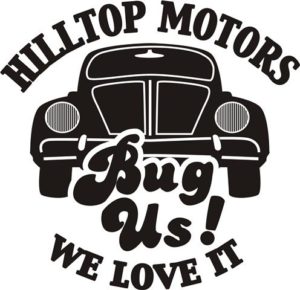 (904) 768-99619557 Lem Turner Road, Jacksonville, Florida
Servicing VWs and Audis since 1966 and MEGA-sponsors of Pet Rescue North.
Thank them for their support by offering them your business.
PRN thanks you and your cars will thank you
A DOG'S BAGGAGE
Now that I'm home, bathed settled & fed,
All nicely tucked in my warm new bed,
I'd like to open my baggage lest I forget
There is so much to carry - so much regret.
Hmm...Yes there it is, right on the top.
Let's unpack Loneliness, Heartache and Loss;
And there by my leash hides Fear and Shame.
As I look on these things I tried so hard to leave;
I still have to unpack my baggage called Pain.
I loved them, the others, the ones who left me,
But I wasn't good enough - for they didn't want me.
Will you add to my baggage?
Will you help me unpack?
Or will you just look at my things
And take me right back?
Do you have the time to help me unpack?
To put away my baggage, to never repack?
I pray that you do - I'm so tired you see,
But I do come with baggage
Will you still want me?
By Evelyn Colbath
Volunteers, Volunteers, Volunteers!
Pet Rescue North is constantly in desperate need of volunteers for a variety of tasks, and recently a few of our volunteers graduated, retired (from PRN), or moved out of the area.
This means we are currently in need of volunteers for cleaning (yard and kennels) and feeding the animals at the shelter.
If you are interested, please contact Peggy at (904) 477-1000